Music washes away from the soul the dust of everyday life.
Hear from the
Professionals
Words make you think a thought. Music makes you feel a feeling. A song makes you feel a thought.
Professionals including singers, music producers, musicians, DJ's, inspirational speakers, therapists, and educators can tell you why YourSongmaker will be an excellent experience for you.
"In therapy, music can serve as a tool to elicit thoughts, feelings, and emotions and give voice to a client's experiences when words cannot be found. Although not therapy, YourSongmaker can be therapeutic for people"
Dr. Nicole Pulliam
Counselor Educator
West Long Branch, NJ
"I was lucky enough to have worked with YourSongmaker They did an amazing job. We've been looking for a long time for a song that matched the values of our organization. They came along side of me, trying to discern what kind of music we were looking for. When we heard our song 'Live Inspired" … it overwhelmed us, because it was even better than we could have imagined! I can think of no one better to partner with you. Check them out! You will love them, their work, and you will love your song!"
John O"Leary,
Best Selling Author & International Speaker
"The transformation of thoughts and emotions through the use of music is a highly therapeutic experience for many individuals. YourSongmaker puts that experience to life."
Dr. Tina Paone, Professional Counselor
Lansdale, PA
"My friend had a song produced for her boyfriend from YourSongmaker and I was super impressed with the production and signing of the song!"
Lisa Kelly,
Celtic Woman Singers
Peachtree, GA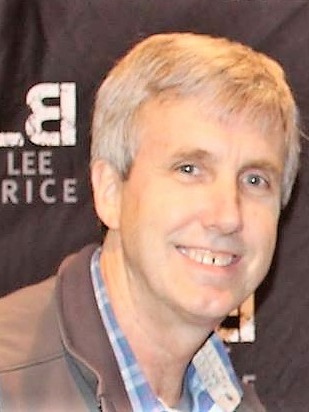 "I was pleasantly surprised. What they provide is a quality product to someone who typically couldn't afford a studio session to try and produce their music, or put their words to music. I've already referred people."
Mike Rogers,
Curb Records
Nashville, TN
"Music has the ability to both heal and connect people with one another, as well as to express our identities and experiences in unique and powerful ways. One look at YourSongmaker and you will see that."
Dr. Krista Malott, Professional Counselor
Ardmore, PA
"The American Disc Jockey Association is thrilled to present it's members with an exclusive offer that enables their clients to create songs that will take their event to an entirely new level. This is a unique service that will bring the house down at your next event!"
Hugo Drax
President and CEO of the ADJA
"Listening to music is a wonderful way of experiencing memories and emotions, but creating music is nothing less than a unique and sometimes magical way of self expression. As the psychologist Rollo May said, 'we express our being by creating.' Your Songmaker is a terrific platform for adding magic to the process of giving voice to your creation."

Frank Sergi, PhD,
Psychologist & Musician
Philadelphia, PA
"Imagine being able to have your clients make their own songs with this caliber of production. A first dance, mother-son, anniversary, even a farewell dance. There's no limit - YourSongmaker gives anyone the ability to create professional music for special occasions."
Randy Bartlett,
DJ and CEO of The 1% Solution